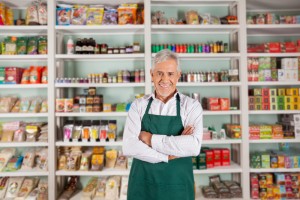 Having a reliable, efficient air conditioner is important for your business. Working in the Florida heat can be near unbearable without a good HVAC system in place. If you need a new air conditioner, Intertherm commercial heating and cooling Ft. Lauderdale is a smart choice.
There are lots of brands to choose from. Based on our experience installing and servicing HVAC equipment for over 30 years in Florida, Intertherm commercial air conditioners are among the best money can buy.
Advantages of Intertherm Commercial Air Conditioners Fort Lauderdale
Whether you're running a restaurant, a hotel, a factory, or an office building, you can get the results you need out of Intertherm commercial heating and cooling Ft. Lauderdale. Here are the most pertinent facts to help you reach an educated consumer decision.
Intertherm Offers Energy Efficient Products
Definitely one of the most important details to take note of when shopping for an AC unit is energy efficiency as measured by SEER rating. A high SEER rating means a given air conditioner does a good job of not wasting electricity.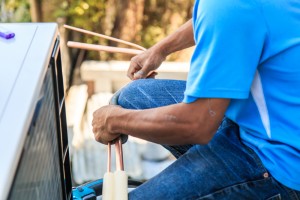 The products available with Intertherm commercial heating and cooling Ft. Lauderdale have SEER ratings above 13, which are among the best in the industry.
The benefit is clear: you save loads of money on utility bills in the long-term. Plus, you help out the environment.
Durability is Key
In addition to their energy efficiency, another notable advantage of Intertherm commercial air conditioners Fort Lauderdale is that they're built to last.
With inferior products, you run the risk of busted parts and system breakdowns. Not only does this cost you a lot of money in repairs; it also places your business in jeopardy if you own heat-sensitive equipment requiring constant cooling.
You definitely don't want to take that chance. In our time working with businesses in South Florida, we've been able to witness and attest to the sturdiness of Intertherm commercial heating and cooling Ft. Lauderdale FL. We recommend these units to anyone who wants real quality.
Comfort without Noise
Intertherm truly makes its air conditioners with the consumer in mind. These units are designed to work efficiently without producing obnoxious noises.

This is great for businesses. After all, the last thing you want is to hear sounds from your HVAC system all day long. Noises like that are distracting and impair employee efficiency and deter potential customers.
With Intertherm, you don't have to worry about any of that. The only reason you'll know your AC is running will be because of the cool and comfortable temperature.
Quality Installation for Intertherm Commercial Heating and Cooling Ft. Lauderdale
There are a lot of AC contractors out here in South Florida, but not all of them offer the same quality of service. Aloha Air Conditioning, Inc., is proud to bring clients an unbeatable HVAC experience.
We have decades' worth of experience working on Intertherm commercial air conditioners Fort Lauderdale. We know how they work, how to set them up properly, and how to give them a long, healthy life through appropriate maintenance.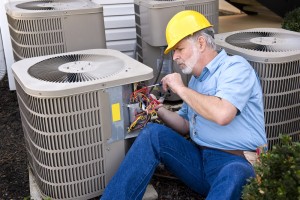 Plus, we take all of your needs into account. For instance, we offer:
AC Financing
Purchasing Intertherm commercial heating and cooling Ft. Lauderdale is definitely a serious investment. We want you to get the equipment you need, but we don't want you to feel burdened by the price tag.
That's why we offer flexible and convenient AC financing that allows you to get your air conditioner today and pay-as-you-go.
Click here to learn more about our AC Financing Plans.
24-hour Service
We know that you're bound to have HVAC service needs that don't exactly align with the typical 9-5 workday. As a result, we provide 24-hour and Saturday service free of charge.
It doesn't matter if you need repairs or maintenance in the middle of the night for your Intertherm commercial air conditioner Fort Lauderdale, Florida. We'll send an experienced and licensed technician out to you to get your AC up-and-running.
Choose Aloha AC Today!
We look forward to working with you. Call us or fill out an online contact form to get started on the road to top-quality, affordable Intertherm commercial heating and cooling Ft. Lauderdale!