Commercial AC Coil Cleaning Fort
Lauderdale & South Florida
Commercial AC Coil Cleaning Fort Lauderdale Keeps your System Running Efficiently
An important factor contributing to the efficiency of commercial air conditioning systems is the cleanliness of the evaporator coils. These coils are located within the HVAC system airstream, so all air passes through the evaporator coil before heating or cooling the building. Regular AC Coil Cleaning Fort Lauderdale keeps them running well.
Warm air travels through the filters into the evaporator coils, where it is then cooled. Dirty coils interfere with system efficiency and can cause costly freeze-ups and other damage. When dirt and debris in the coils restrict the free flow of air, the whole system loses efficiency and must work harder to achieve the same temperature control. Money and energy are wasted, and the wear and tear on the system can be excessive, leading to expensive repairs and reducing overall lifespan.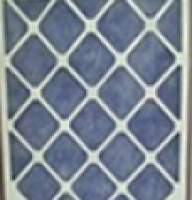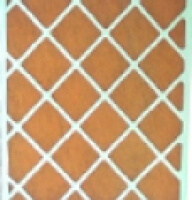 Keep Indoor Air Clean And Free Of Contaminants
Commercial Air Conditioner Coil Cleaning is also necessary to keep indoor air clean and free of contaminants such as dirt, dust, pollen, mold spores and fungi. Because the coils produce condensation during the cooling process, this creates a welcoming surface where mold and mildew can proliferate. If not cleaned regularly, these contaminants on the coils circulate, enter the airstream and pollute the indoor air in your place of business.
In many commercial buildings, evaporator coils are located in difficult-to-access areas, so effective csanitizing and Commercial AC Coil Cleaning Fort Lauderdale requires the right expertise and equipment.
Our technicians have the experience to perform a thorough cleaning that will leave your system in an almost-new condition, restored to peak operating condition. By following up with regular cleaning and replacement of filters, coil cleanliness can be maintained, keeping your system running smoothly and efficiently on even the hottest summer days.
Aloha Air Conditioning, Inc. offers commercial air conditioner coil cleaning to business owners as part of regular maintenance service. Our technicians have the necessary knowledge and experience to get the job done right, and we will ensure that your system continues to operate at maximum efficiency. Contact us today for more information on our Commercial AC Coil Cleaning Fort Lauderdale and South Florida.
To learn more about our commercial air conditioning coil cleaning services, contact the Aloha Air Conditioning office Toll-Free today at 855-88-ALOHA (25642).