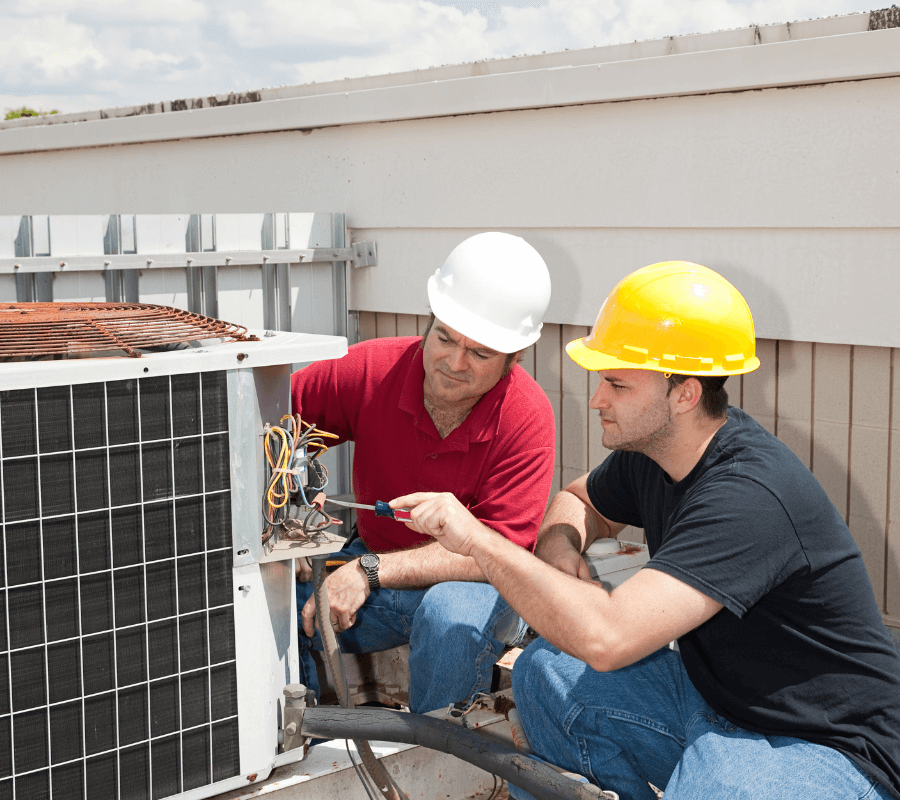 24-Hour Emergency Commercial Air Conditioning Repair Services
Businesses place a high priority on maintaining a healthy environment and keeping clients and staff comfortable. An efficient and effective commercial HVAC system is an important part of achieving that goal. An air conditioning system that is not operating correctly or fails during hot temperatures can have a negative impact on your company's operations. By contacting Aloha Air Conditioning at the first sign of trouble, you can lessen any potential consequences of air conditioning failure and avoid further system damage. Our certified technicians provide 24-hour emergency commercial air conditioning repair services.
Buildup Of Dirt And Debris Impacts Air Quality
Commercial buildings, offices and industrial spaces require cooling and heating systems that can accommodate varied space usage and differently sized rooms. Florida's hot, humid weather causes wear and tear on these complex system components, and a number of issues can interfere with efficient operation. Many factors impact durability and system lifespan, including poor design, faulty installation, and lack of preventative maintenance and age of equipment. Building functionality may have changed over time and older equipment may no longer meet load requirements, leading to continuous operation of the unit without desired temperatures being reached. Buildup of dirt and debris in the ventilation system prevents proper operation and impacts air quality. Even if the problems seem minor, delaying repairs can lead to further damage and potentially a complete system breakdown.
Regardless of the type of repair or maintenance required, our Commercial Air Conditioning Repair technicians are qualified and experienced troubleshooters who are dedicated to getting your system back into top condition and running efficiently and safely. If repair is not the most cost-effective option, we will provide an assessment of your HVAC requirements and offer replacement solutions. Aloha Air Conditioning provides reliable, high-quality commercial air conditioning repair, installation and maintenance service to businesses of all sizes. Our goal is to keep your system working at top efficiency to maintain a comfortable, safe and welcoming business environment. We have earned our reputation – expert, professional, experienced -, and you can count on Aloha Air Conditioning to get the job done right.
To learn more about how we can repair your commercial air conditioning unit, contact the Aloha Air Conditioning office Toll-Free today at 855-88-ALOHA (25642).