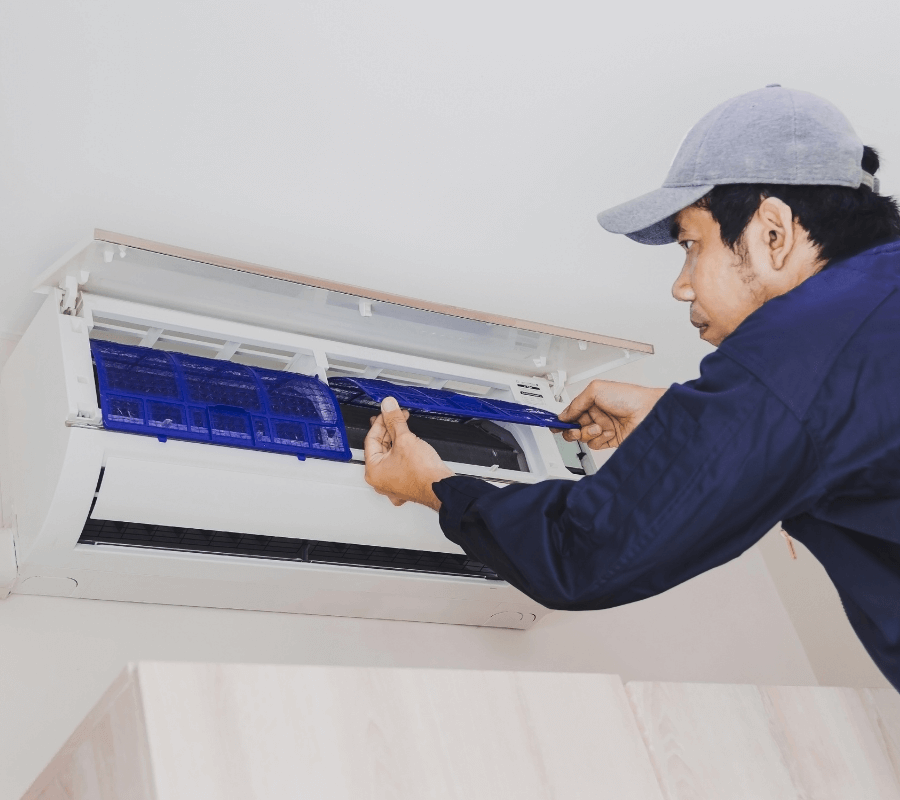 Prevent Air Conditioning Breakdowns
Residential Air Conditioning helps you to stay comfortable and cool during even the hottest summer days. Unfortunately, a system breakdown can quickly cause you to lose your cool. A good residential air conditioner maintenance program is the best way to prevent that from happening. By keeping your air conditioner in top condition, you can increase life expectancy of the unit, enhance energy efficiency and avoid the discomfort of an unexpected breakdown.
Professional Air Quality Assessment
Aloha Air Conditioning offers residential air conditioner maintenance services that include a tune-up and safety check for areas needing repair and replacement. We check installation quality and equipment components, including thermostats, air filters, refrigerant pressure, coils, electrical connections and drains. A professional air quality assessment is done to ensure that your system is not sending contaminants into the indoor air. An energy audit will help identify any areas where the system is not operating at peak efficiency and pinpoint potential weaknesses. In addition to providing necessary air conditioner maintenance, the experienced, licensed technicians on the Aloha Air Conditioning service team will do an inspection and assessment of your unit. We will advise you on its life expectancy and whether replacement might be a more cost-effective option.
Air conditioner maintenance will ensure ongoing efficiency and help avoid expensive repairs in the future. The life of your system is extended and operational costs are reduced by performing preventative maintenance. Aloha Air Conditioning has been offering residential air conditioner maintenance services for over 30 years, and we have earned our excellent reputation, one customer at a time. Contact us today for a maintenance appointment and learn how you can keep your air conditioner in top condition and operating trouble-free for years.
To learn more about our air conditioning maintenance services, contact the Aloha Air Conditioning office Toll-Free today at 855-88-ALOHA (25642).