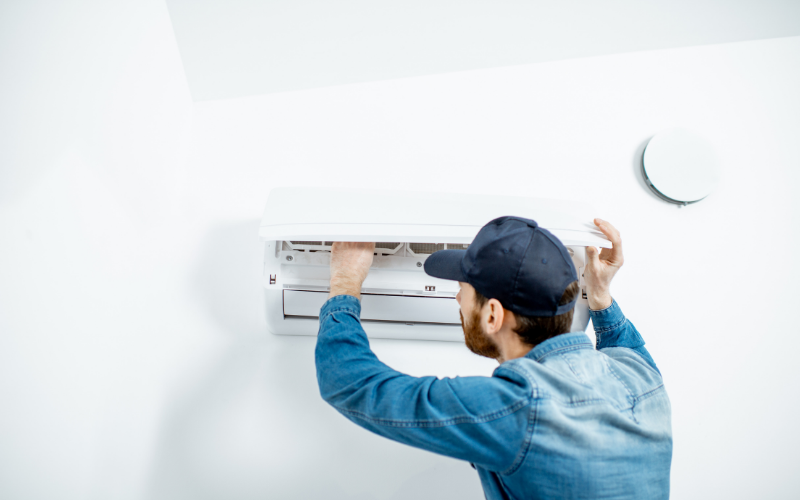 When it comes to ensuring that your home remains comfortable, having an air conditioning system that is reliable and well-maintained is essential. At Aloha Air Conditioning, we provide a range of residential air conditioning services to those who live in Broward & Palm Beach Counties.
In addition to residential air conditioning installation, we provide maintenance services throughout the year. This means that no matter what the weather is outside, your home will have the perfect temperature and climate inside. We can install or repair existing air conditioning systems.
We also offer our customers air duct cleaning and air purification services. These services will allow you to ensure your home is free from irritating allergens.
Prior to installing your system or performing maintenance, our highly skilled HVAC technicians will perform an assessment in your home. The same technicians will carefully perform residential air conditioning installation and perform maintenance services for those who live in Fort Lauderdale, Pembroke Pines and surrounding areas.
Maintenance of your air conditioner is important! An annual air conditioning service plan is essential in prolonging the lifetime of your air conditioning unit. Older HVAC units need these service checkups in order to continue an efficient life cycle. A new unit is just as important to service.
Newer air conditioning systems feature improved and integral complicated functions with several safety sensors. These need to be inspected regularly to ensure the most efficient operation.
To learn more about how our air conditioning installation services, contact the Aloha Air Conditioning office Toll-Free today at 855-88-ALOHA (25642).