Lyric™ Wi-Fi Water Leak and Freeze Detector
The Lyric Wi-Fi Water Leak and Freeze Detector keeps homeowners connected to help protect against major water damage. It can alert you to water leaks before they become costly problems. According to the American Insurance Agency, the average water leak can cause $7000 in damages to your home. With the Wi-FI Water Leak detection system, you will receive leak detection alerts from the Lyric app. In addition to water leak detection, the unit can also detect temperatures that could freeze pipes and humidity that could damage valuables.
You can give us a call Today 855-88-ALOHA (25642) and Save 10% OFF on a Wi-Fi Water Leak Detector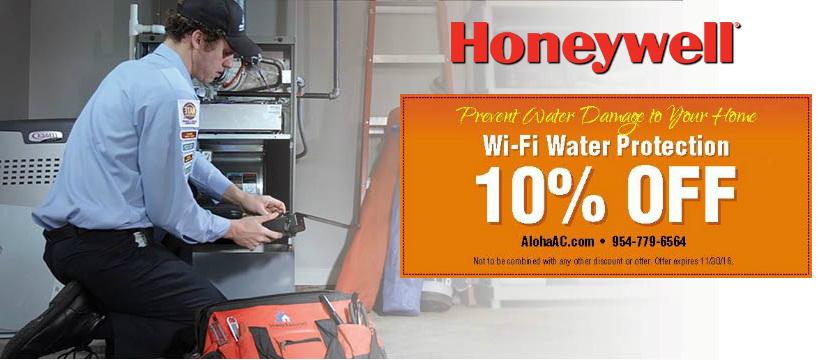 The following is a list of features for the Water Leak Detector:
The Water Leak Detector is easy to setup.
There's no extra hub or base station required. Simply install in the best location and complete the setup using the Lyric app.
You will not need to hire an electrician, the Water Leak Detector is Battery Operated.
There's no wiring, so it's easy to install the unit where needed. Battery life is up to 3 years without incident. Battery operation makes maintenance easy for the homeowner. Plus, the unit is reusable after a detection.
Expandable
The Lyric Wi-Fi Water Leak and Freeze Detector includes a 4-ft. water sensing cable. Additional cables can be added for expanded coverage, up to 500 ft.
Give us a call Today 855-88-ALOHA (25642) and Save 10% OFF on a Wi-Fi Water Leak Detector